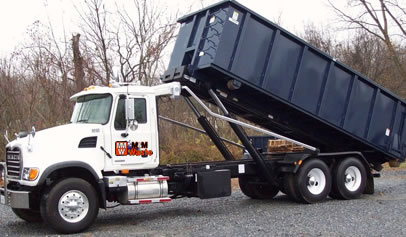 Why Do You Need Dumpster for Your Event?
Managing an event can be a daunting task because you have to worry about lots of things, including licenses, ticket sales, and permits. You need to also worry about sponsorships and performances among other things. While many of these issues can be complex, you dont have to worry about getting rid of trash and debris because M&M Waste can take care of such.
Rolloff Dumpster Keeps Your Event Clean and Well-Organized
If you ignore the aesthetic appeal of an event venue, the reputation of your organization may become damaged excessively. If Festivals, concerts and other community gatherings are regular occurrences for your organization, you cant afford to allow trash and debris to cause low sales for you.
If you want your reputation to remain intact and want to encourage people to patronize your organization, you just have to prioritize a high standard of cleanliness. Events, especially those where lots of foods and drinks are served, will generally leave lots of thrash. Having a dumpster rental service on standby will assist your staff to empty the trash receptacles in one single area. Having a rolloff dumpster container on standby will help prevent overflowing waste bins, and there will be no need for repeated emptying of thrash in landfills.
Rolloff Dumpsters Helps Avoid Health Hazards
It takes a little time for debris to accumulate when there are lots of people at an event. Without proper organization, your staff and even the customers and guests can fall ill quickly and some can even get injured after an accident with debris. In such a situation your event planning organization runs a high risk of litigations. You may even run the risks of negative media coverage, but when you have a rolloff dumpster on standby, it becomes a lot easier to empty trash bins, making it easier to keep waste collectors out of high human traffic areas before they cause accidents and health problems.
Rolloff Dumpster Rental Reduces Labor Costs
Running an event may require some costly labor, do not underestimate the enormous amount of time it will take to cleanup an event center. If your organization doesnt clean up on time, the event center may charge you extra fees. Similarly, if the process of cleaning takes too long, you may have to pay staffs extra, if they spend more time beyond the regular work time. You dont have to spend too much on labor when it comes to cleaning. Rent a dumpster rolloff container to facilitate the total time spent on cleaning and you will reduce the final labor costs.
Rolloff dumpsters are designed to hold small and large event items, including the banners, broken construction items, and all other debris that are left at the event center.
Contact M&M Waste for Fast Cleanup of Debris at Your Events
Do you need fast waste disposal to landfills? Please give us a call for a budget-friendly rolloff dumpster container rental service and we will surely be there to help you. Our services are reliable and guaranteed to provide customer satisfaction.