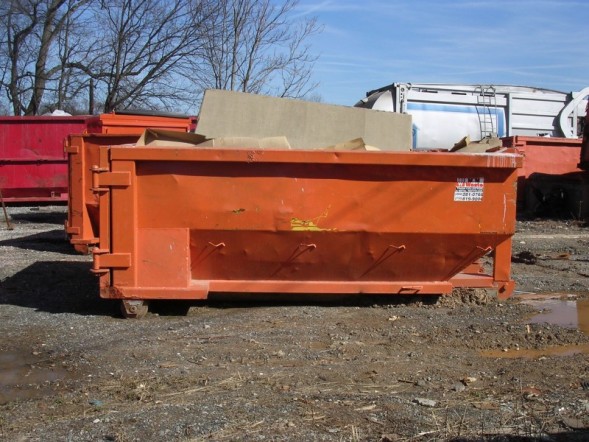 Who Invented the Dumpster?
Have you ever wondered where the word "dumpster" originated? Do you wonder who invented the dumpster? It's a word that has become a part of everyday language, but do you know where it came from? Without the invention of the dumpster, the M&M Waste dumpster company would be called what? How would waste removal happen? The term "dumpster" originally referred to an item that used the word "Dempster." It is named after the inventor, George Dempster.
Who invented the Dumpster? That question has many answers, but only one correct answer: George Dempster. I'm sure some of you are saying, "But not all dumpsters are called Dempsters." Technically, you are right. Some places have begun to use different names for theirs – trash can, barrel, container… All of which get the same job done. But Dempster has been around since 1935, and unlike other similar products that have come and gone over the years, it has survived because of its unique features.
Why Is It Called a Dumpster?
George Roby Dempster was born in Knoxville, Tenn., on June 3, 1872. The son of an inventor, he became an inventor himself, specializing in construction machinery. In the early 1900s, he developed a machine to make steam-powered rotary road scrapers — devices that scooped up dirt and rock for road construction.
In 1920, Dempster moved his company from Tennessee to Knoxville, Ill, and the town changed its name to Dempster in his honor.
The road scrapers were powered by steam engines that burned waste oil. Dempster hated the mess they made and looked for a better way to dispose of them.
He designed the first dumpster in 1935 and had it patented a year later as the "Dempster Dumpmaster." The device was essentially a large metal box with wheels on which garbage could be dumped and transported by truck to a landfill or incinerator. In 1937 he began selling them commercially.
Dempster's invention was primarily used for commercial operations like restaurants and hotels until after World War II, when it spread into residential neighborhoods as more homes were built in the suburbs.
In 1939, Dempster patented a large metal container called "The Dempster Dumpmaster." It could be lifted by hydraulic rams and emptied into garbage trucks. The first Dumpmaster was delivered to the Columbus, Ohio Department of Sanitation in 1940.
At first, the Dumpmaster was used only in Ohio, and soon it was seen in other cities across America. It became popular so quickly that the word "Dumpmaster" entered several English dictionaries, and the word "dumpster" was coined as a generic term for all large trash bins.
M&M Waste and The Importance of the Dumpster in Modern Times
Dumpsters have a long history, but they also evolve as time passes. They're now beginning to be recycled and repurposed, making them even more helpful than ever before.
Today, dumpsters are ubiquitous in urban areas across the country. They're used by businesses and individuals alike to discard their trash and keep their properties clean. They're also essential tools for construction workers. Contractors rely on dumpsters to dispose of construction debris quickly and efficiently.
At M&M Waste, we offer dumpster rental services such as roll-off dumpsters, open-top dumpsters, construction dumpsters, scrap metal recycling, and e-waste removal.