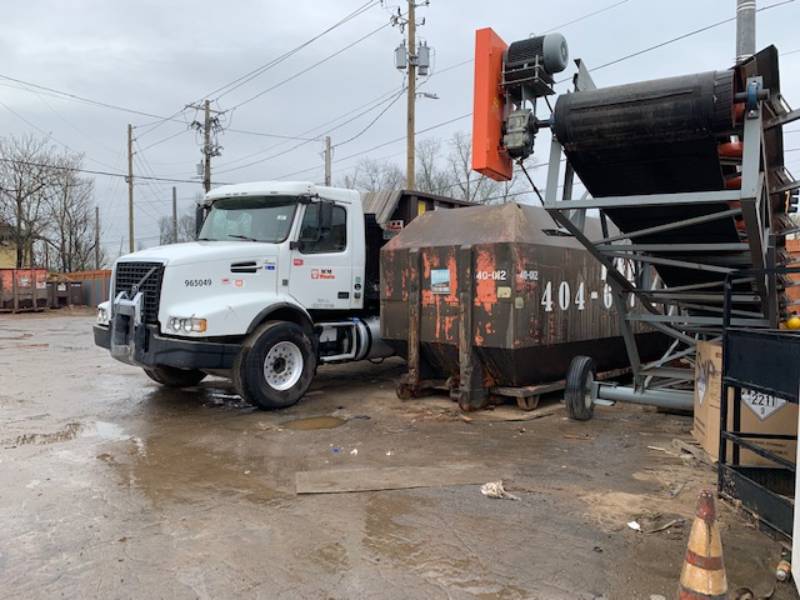 When Is It Time To Rent a Roll-Off Dumpster?
When is it time to rent a roll-off dumpster? Are you finding yourself with a large project that requires junk and debris removal? Are you at the end of your home renovation and need to clean out the basement and attic? At M&M Waste Services, our roll-off dumpster rental service is very affordable.
If you're moving, renovating, or doing a major spring cleaning, you may be wondering if it's time to get a roll-off rental dumpster. If you're wondering when to rent a roll-off dumpster, here are some things to keep in mind:
Roll-off dumpsters are large and can take up a lot of space, and they can be cumbersome, so having the right equipment is crucial. While you can fill them up yourself, it's often more convenient to have someone else do it.
If you need lots of stuff out of your house or property quickly, getting one from M&M Waste is probably the best way.
How Much Space Do You Need?
So you need to rent a dumpster. Perhaps you're cleaning out your basement or doing some major home renovations. Maybe it's a large commercial job, and you will need something larger than the average trash can. Regardless of the reason, there are a few things to consider.
Roll-off rental dumpsters come in all shapes and sizes, but how do you know how much space you need?
The first thing to consider is what your project will be. If you're cleaning out an entire house or doing extensive home renovations, these projects tend to produce more garbage than smaller projects. You may want to consider renting a 30-yard dumpster or higher if that's the case.
However, if you are doing some general cleaning or just removing a few pieces of furniture, the 10-yard dumpster may be all that you need.
Another thing to consider is whether the dumpster will be placed on private property or public streets. If it's on private property, make sure that you have enough room for the dumpster and workers and trucks to access it. If it's on public property, check with your local city hall about any regulations concerning appropriate placement and safety concerns like overhead power lines.
What Can You Put In a Roll-Off Dumpster?
Yard Waste – Limbs, leaves, and grass clippings are common waste materials that can quickly fill up your yard. Taking them directly to the landfill might not be an option for everyone. Throwing them in your rental dumpster is a great way to clean up your yard and get rid of those unwanted items.
Garbage – Garbage needs to be thrown away somewhere, and using your regular trashcan might not be enough. When you have too much trash for your residential can, renting a roll-off dumpster is an easy solution for getting rid of more significant garbage.
Home Remodel - Home remodeling projects can generate a lot of debris, and renting a dumpster can make cleanup much more manageable. Whether you're replacing flooring, upgrading appliances, or completely redoing your kitchen or bathroom, a roll-off dumpster can help you eliminate all that old material in one fell swoop.
Clearing Out Your House - Whether you're moving into a new space and need to clear out all the old junk, or you've decided it's time to finally get all that clutter out of the attic and basement, renting a roll-off dumpster is an easy way to get everything out in one fell swoop.
Foreclosure - You're cleaning out an estate or foreclosure property. When someone dies, their possessions are often left behind for family members to dispose of.
Roll-off dumpsters are incredibly versatile and can handle a wide variety of projects. However, some items cannot be placed in a roll-off dumpster due to safety and environmental concerns. If you have any questions about what cannot be placed in the dumpster - check with your dumpster company for verification.
Tires
Oil
Paint cans
Hazardous waste
Propane tanks
Chemicals
How Long Should You Keep the Roll-Off Dumpster?
In conclusion, there are a few key factors to consider when deciding how long to keep the dumpster. When your project load reaches items too large to throw away or recycle, it's time to call and let us know you're done.
Call your M&M Waste and ask about pricing for renting a roll-off dumpster.