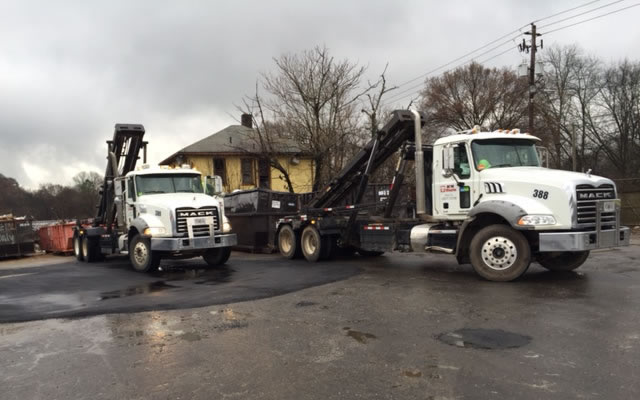 Tips for Construction Debris Disposal
You need to keep certain things in mind when disposing of your construction debris, these include the drywall, wood, roofing, flooring, and insulation. You should also endeavor to avoid additional charges and overages by keeping the following tips in mind;
Make Plans Ahead
Choosing the correct dumpster sizes for the evacuation of waste is a must, especially when you are aware of the volume of debris you want to throw away. You need to prepare and separate concrete debris from other waste types. While heavy concrete debris should be ok for the 10-yard dumpster, lighter debris will require larger dumpster sizes such as the 20 and 30-yard. You may want to contact us at M&M Waste for more information.
Be More Accurate with the Estimation of the Volume of Debris
A cubic yard of junk debris may measure 3ft x 3ft. x 3ft. This is approximately the size of a stove in the kitchen. It is estimated that 10 kitchen stoves should fit perfectly into a 10-yard dumpster and this can give you some visual representation of how much debris you can fit into different dumpster sizes.
Dont mix up Construction Debris with General Wastes
Municipal dumpster service providers will not allow you to mix construction debris with general waste materials, most especially household trash. It may be necessary to rent different dumpsters if you want to avoid mixing different debris for evacuation. Depending on the volume of junk you have, you should consider hiring a junk removal service to handle all your waste removal needs, which is effective and cost-saving in the long run.
Order a Slightly Larger Container
In a bid to save money, most people often under-estimate the size of their junks, hence they hire the smallest dumpster container available. Do not make the mistake of booking a dumpster that is not big enough to complete the junk cleanup on a single trip, it can lead to more hassles and more costs, it means you may have to pay overage fees for over-filling a dumpster and you will still have to hire a second dumpster to complete the junk removal.
You should consider a 10-yard for small full bath remodeling works or half large bath remodeling jobs. The 20-yard dumpster is ideal for remodeling work for large baths and small kitchen remodeling. The 30-yard dumpster is ideal for mid-size kitchen remodeling jobs, and small to mid-size home remodeling jobs. The 40-yard dumpster can be the ideal option for a large kitchen or large home remodeling works and other construction works.
M&M Waste Makes Dumpster Rental Easy and Affordable
Now that you have an idea about the size of the dumpster that is right for your home or construction jobs, you should get a reliable and affordable dumpster container to evacuate the debris generated and make your home or construction site cleaner and safer. M&M Waste is your one-stop destination for durable dumpsters and you can give us a call to make your bookings. Contact us at M&M Waste today and we will save you time, energy and cost of relocation junks to landfills and recycle centers.