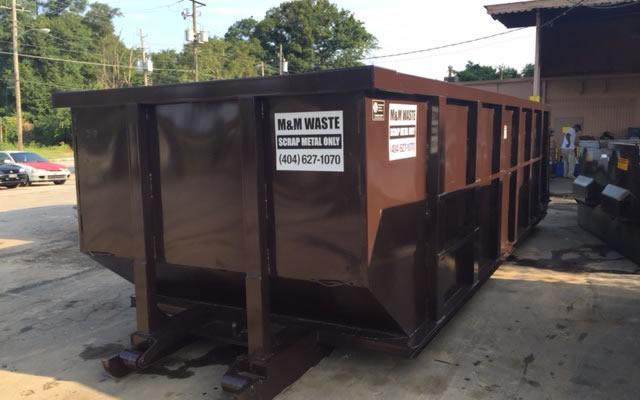 Things You Can't Put in a Dumpster
As part of your home renovation or clearing out process, it can be tempting to think when you rent a dumpster, it would be the easiest and simplest solution to waste management. While dumpster rentals might initially appear convenient, you must first research their restrictions carefully, as only some things can fit inside this large bin regardless of its apparent ease. Here are ten items from M&M Waste that definitely cannot go in dumpsters, along with reasons and potential alternatives.
Hazardous materials include paint, solvents, pesticides, motor oil, and other chemicals, which should not be dumped into landfills due to potential soil and water pollution risks. Instead, take them directly to a hazardous waste disposal facility or check local regulations regarding disposal methods before disposing them in your dumpster.
TVs, computers, and smartphones contain metals and chemicals which may be dangerous if improperly disposed of. Before choosing a reliable dumpster rental to dispose of electronic waste, consider options like donation, recycling, or an electronics waste collection program as viable solutions.
Tires pose a fire hazard when placed in landfills; thus, many dumpster companies prohibit them as an antidote to this potential hazard. An alternative would be taking old tires to a recycling center or returning them to an auto shop for reuse or recycling.
White goods such as refrigerators, stoves, and washing machines take up considerable space in a dumpster and may contain components that should be recycled or donated before renting one. Consult local metal recyclers before renting or donate working appliances as options before renting.
Both car batteries and household batteries contain heavy metals, which could leech into the environment through landfill disposal. Instead, consider battery recycling programs or drop-off locations as alternative disposal methods.
Needles, medications, and other medical equipment pose both environmental and health hazards; therefore, it's wiser to consult your local pharmacy or health department on proper disposal guidelines before throwing it all in a dumpster.
Propane tanks pose serious explosion risks when placed into landfills for disposal; alternative methods should be found instead - refill stations or designated drop-off spots offer safer disposal methods.
Fluorescent energy-saving bulbs contain small quantities of mercury, which could potentially harm the environment if broken and released into the environment. Instead of throwing fluorescents in a dumpster, consider special recycling programs or returning them directly to a store.
If renovating an older home, be wary of asbestos as a carcinogen. Proper disposal requires professional removal services; most dumpster companies won't accept asbestos waste disposal either. For best results when dealing with asbestos removal and disposal.
Oils, grease, and other large volumes of liquid waste may leak and pollute the environment, further complicating waste processing for dumpster services. Therefore, it would be preferable for such items to find their own dedicated facilities or recycling methods for safe disposal.
M&M Waste
Before renting a dumpster, it's always wise to consult M&M Waste directly regarding any items of uncertainty. Each dumpster company may have its own list of prohibited materials that must be properly disposed of according to local regulations and rules. It is best not to make assumptions.
Conducting research before renting a dumpster will yield eco-friendly and safer disposal methods for specific items, helping protect the environment while creating an easier rental experience. Remember, proper disposal involves more than convenience alone- it also involves responsibility.