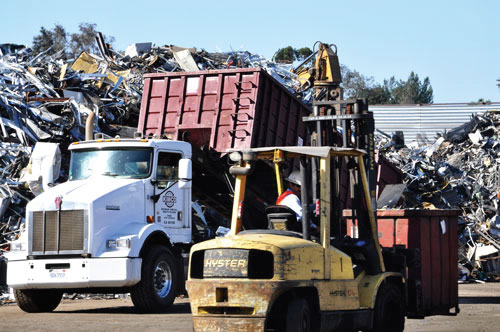 The Ultimate Guide to Dumpster Sizes
Having an understanding of different dumpster sizes will help you make the right choice when renting one. The general dumpster chart shows that the smallest dumpster which is the 10-yard comes with a maximum volume of 10 cubic yards and measures 12ft x 8ft x 3.5ft in length, width and height respectively. The 40 yard which is the largest dumpster you will find with most dumpster rental company has 40 cubic yards size and measures 22 ft x 8ft x 8ft in length, width and height respectively. You may want to contact M&M Waste for more information on this.
What to Consider When Choosing a Container Size
Having a rough estimate of the debris you are evacuating can be a daunting task. You may find it easier to pick a dumpster for house roofing material evacuation but not with construction wastes. It is important to contact your dumpster service provider before making a final choice.
Keep in mind that choosing a dumpster that is too small can be costlier on the long run. Don't try to squeeze debris meant for a 15-yard dumpster into a 10-yard dumpster. When you choose a smaller dumpster that wouldn't contain all your debris at once, then the dumpster agency will have to supply a second 10-yard dumpster to evacuate all your debris at once, and that will cost you double.
It is also important to know that you are not allowed to over-fill your dumpster container. All debris must be at the level or below the top of the container. It is illegal to move the debris on the road, with the contents piled over the top. If you disregard this rule, the dumpster driver may reject the service or you may be levied with a trip charge.
It is important to double-check the dimensions of your preferred dumpster especially when space is tight. Most dumpsters will be 8ft in width, but the length is normally the difference maker here. While a 10-yard container is 10 feet long, the 20-yard dumpster is 22ft long, hence you must make provision for that. You need to be sure that you keep minimal space to the floor of the dumpster so that it is easier to open the door and dispose of your waste efficiently.
The smallest dumpster which is the 10-yard should be able to handle basement and garage cleanout, or 1,500 sq. ft of shingles or a small or medium size kitchen or bath remodeling. The 40-yard dumpster on the other hand should be able to handle the window or sliding replacement for a big home or the tear-off of a commercial building. It should also be able to handle new construction or addition to a larger home or large quantities of demolition trash or debris.
If you are unsure about the type of dumpster size for your next project, please contact us at M&M Waste and we will be prompt in our response to help you out.