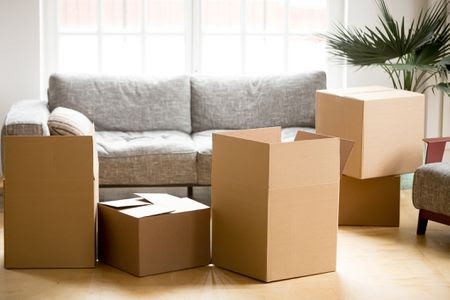 The Benefits of Decluttering
It is normal to accumulate stuff over time no matter how clean and organized your family is. A cluttered house can cause discomfort, impact your overall productivity, and make your everyday household tasks more difficult. Decluttering is as necessary as important for your home and physical health, and hiring a dumpster company is a beneficial process for you to give back to the community via charities and prevents you from overindulging; your home clutter could be essentials that someone needs. In more detail, M&M Waste prepared a list of the different benefits of decluttering!
What are the Main Benefits of Decluttering in Your Home?
Decluttering reduces allergens sources in the house; it means less dust and potential mold that might pile up on neglected or unused items. Regular unboxing and cleaning require time and commitment, and negligence can cause your family members to sneeze and cough regularly in the meantime.
Helps avoid infections and illnesses
You often discover items in your house you don't remember purchasing. In case you allow your clothes to grow moldy or forget about spoiled food, you can potentially face serious health concerns. A dumpster rental and the process of decluttering your fridge, drawers, and closets, are important to prevent your house from being a home to serious infections.
Decluttering boosts Mental and Physical Energy
Stress and anxiety are not to take lightly; they are serious issues that overwhelm your already overloaded mind while causing health problems like migraines, dizziness, and even mental issues. The main reason why decluttering can directly handle stress is that our surroundings affect our state of mind. A mess increases discomfort and stress. Organizing your belongings and reducing clutter make you regain control over your daily life, and therefore decreases your stress levels. Having a lifted mood allows your mind and body to feel energized because it lowers the chances of getting ill while allowing you to be more confident about taking care of your family and yourself.
Being surrounded by a mess can affect your mood, harm your health, and prevent you from having a good night's sleep. Your brain won't stop processing the clutter around you at night, making it hard to rest your mind. Organizing the house and getting rid of unnecessary things allow having additional space for new and important purchases, which can make you fall asleep easily. A dumpster company can easily transfer your old bed for example to make room for a new one, to stay away from sleepless nights.
An interesting workout after Summer
Decluttering is an indoor physical activity to do during cold, rainy, and snowy months. Who would have thought that a mess can actually motivate you to clean! Decluttering is useful and it's a great way to distance yourself from bad habits.
Are you looking for a dumpster company for dumpster rentals so you can declutter your home? Are you overwhelmed with the amount of things you need to declutter and you need a dumpster rental in Hapeville? Decluttering can seem like too much work, but M&M Waste is at your service for the task of ridding your home of clutter. Don't hesitate to reach out, we are one call away!