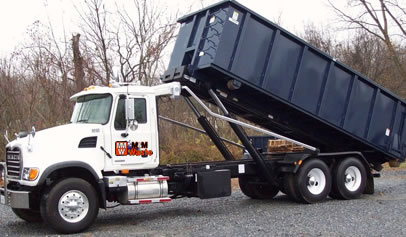 Smart Home Improvements to Make Before Selling
Some home renovations can be the right step to take if you are ready to put your home for sale right now or in the nearest future. The goals of home improvements are to make the home more attractive to potential buyers and more livable. You will surely need a waste disposal agency to help you achieve your home improvement and that is where M&M Waste comes in. Here are some home improvements you should perform just before selling your home;
Add Some Fresh Paint Coat
Painting with a neutral shade is an ideal way to start home improvement. You should, first of all, remove the bright accents on the walls and those dark colors. You should consider ideal colors such as Grey, white, Light Blue, Beige, and Charcoal. Avoid the use of wallpapers, they may not appeal to potential buyers in a few years to come.
Update the Front Door
Potential buyers will usually see the front of your home first before any other part. Create a huge positive impression by using a brightly colored upgrade, or choose a sturdy steel door and you may also want to upgrade the old screen door to a classier glass version.
Remodel Your Bathroom, no Matter How Small it is
Bathrooms are always some of the main considerations for potential home buyers, hence you should prepare to conduct some updates to attract them. You should consider re-caulking the tub and replacing the vanity. You must also consider changing the shower heads, and replacing the faucets. You dont have to create a luxury bathroom to enhance the value of your home and attract potential buyers.
De-Clutter Your Home to Attract Potential Home Buyers
De-cluttering your home perhaps is the least expensive way to enhance the value of your home. When you clear out the closet, basement and other parts of the home, you will make these places appear roomier. Potential home buyers want more spaces for storage, hence a cleaner and spacious home will make it more attractive. M&M Waste will help you dispose of the waste in an affordable way.
Make the Home More Energy-Efficient
Improving the energy efficiency of the home is one of the safest and most financial-rewarding ways to boost the value of your home before selling it. You can make your home more energy efficient by adding new insulation and replacing old appliances such as a water heater, with new modern ones. These upgrades can reduce the costs of energy for running the home and may also increase tax returns.
There are several other upgrades you should consider before putting your home for sale. You should consider updating the flooring, add simple landscaping, and complete the basement to enhance its functionality.
Contact M&M Waste to Evacuate Home Remodeling Waste
Remodeling your home before a sale can generate lots of waste, and for that reason, you need a professional waste evacuation service provider. M&M Waste offers a 100% efficient and reliable waste dumpster rental and disposal service at affordable rates. Please contact us today and we will help you dispose of your home remodeling waste efficiently.