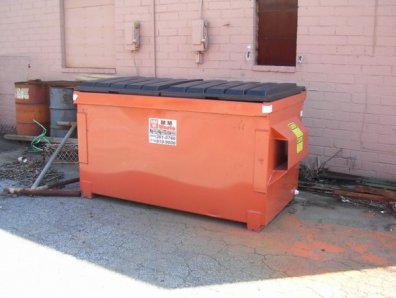 Residential Dumpster Rental in Atlanta
When you rent a dumpster from M&M Waste, you can feel at ease, knowing that your waste will be evacuated and recycled effectively, without spending beyond your budget. Whether you are cleaning up your basement or garage or you are remodeling your residential property to enhance its value, M&M Waste offers personalized residential dumpster rental service that will suit your needs,
Our residential dumpster rental comes with fair and flexible pricing, also we offer a flexible pickup and delivery option that will not affect your personal schedules. When it comes to residential dumpster rental in Atlanta, there is no one-size-fits-all. The wastes generated from one clean up or clear out will be different from one residential property to the other. This is the reason why we encourage you to speak to us, for a proper recommendation on which dumpster size to use.
Benefits of Choosing M&M Waste for Your Residential Dumpster Rental in Atlanta
M&M Waste will guide you from the beginning of the Atlanta residential dumpster rental to the end. We have a direct connection to landfills and recycling centers where residential wastes items are transported, and we are equally committed to a cleaner and safer environment.
We have simplified the process of getting a residential dumpster rental in Atlanta. Once you have accomplished your cleanout or home remodeling, gives us a call and we will deliver the right roll off to your address. Fill the dumpster container and contact us for the pickup. We do provide guidance in choosing the right dumpster size because we want the entire waste to be evacuated at once so that you dont pay for a second dumpster to collect any leftover waste.
Choosing the right size of the dumpster will ensure that the wastes are adequately evacuated and you wouldnt incur the fines or fees of overloading a dumpster. An overloaded dumpster can lead to the fall of debris during evacuation or transportation to landfills and recycling plants.
Atlanta Residential Dumpsters
M&M Waste Offers Reliable and Affordable Dumpster Services
Are you looking for the fast delivery of Atlanta residential dumpster service? Contact M&M Waste and we will offer prompt home delivery of the right dumpster. You can also request for an extended rental service where you can get a dumpster service beyond your initial rental bargain. You can schedule a weekly, monthly and even daily rental services.
We do pay attention to the entire surroundings when delivering a dumpster container. We will help you find an ideal spot around your property for safe parking and evacuation of wastes from your home. We do recommend that you pay close attention to the driving space where a dumpster will pass through when taking out junks from your home. At M&M Waste, we ensure that your property is not damaged during the debris removal and transportation process.
Do not under-estimate debris generated from residential cleanouts and home remodeling, give us a call today at M&M Waste and we will be right there to help you out. Our residential dumpster rental in Atlanta, is affordable and reliable, always.