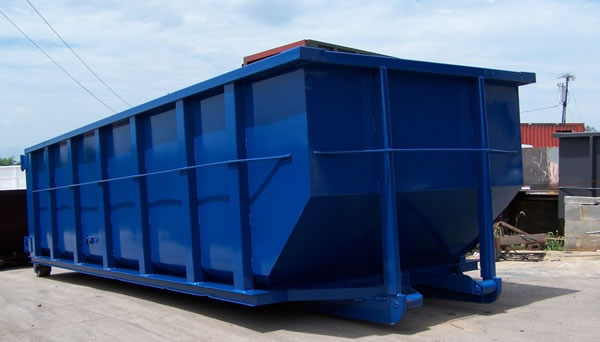 Rent a Dumpster to Save Time and Hassle
Dumpsters play a crucial role in maintaining a clean and safe environment. Many types of dumpster units come in varying shapes, sizes, and designs depending on your needs and the intended purpose of the waste. M&M Waste is a well-established and reputable dumpster company that provides quality dumpster rental services, enhancing the efficiency of your project without breaking the set budget. Dumpsters are convenient and can handle a wide range of residential construction and recycling waste. Before choosing a specific dumpster, you need to make a lot of considerations to ensure you don't end up with more or less space than you need, which also adds to the rental charges.
Our team of experts can assess your dumpster needs and help you select an appropriate unit. There are many benefits of working with a dumpster company, from delivering the dumpster rental to hauling off the trash to the landfill or recycling plant based on your preferences. If you are not convinced about choosing dumpster rental services, here are some benefits of working with M&M Waste.
Safe Job Site
Having a dumpster onsite does a long way in ensuring the safety of your clients, employees, and anyone who visits the property. While exposed trash bins are commonly used in commercial settings, they increase the risk of accidents which is not ideal. However, M&M Waste provides exceptional dumpster rental services to boost the workplace's safety and minimize safety risks. A safer working environment also translates to increased efficiency by your employees, vital for business growth.
Garbage Disposal
You can dispose of many things in a dumpster, from construction waste to old furniture and many more. Before consulting a dumpster company about their dumpster rental services, you need to inquire about the various types of waste for different units. This is very important, especially if you deal with hazardous waste, avoiding extra charges and penalties. Most people who rely on the daily trash pickup are forced to work within a specific timeline to ensure that the trash is hauled away in time. This is not a problem you have to worry about with M&M Waste since we will deliver the unit to your preferred location and haul it away after you are done.
Efficiency
There's no doubt that cleaning can be stressful and overwhelming, especially if you don't have the right tools for the job. A dumpster company can enhance the safety and efficiency of your project by providing dumpster units suited for your specific project. M&M Waste ensures that you no longer have to search for land to dispose of your waste since we will handle everything from delivery to hauling off the dumpster unit, allowing you to focus on the task at hand.
Dumpsters provide peace of mind and have many benefits for cleanup. That's why it is advisable to consult a dumpster company before starting your project to ensure you get the ideal unit for your needs. Contact us today at M&M Waste, and enjoy top-notch dumpster rental services at a pocket-friendly rate.