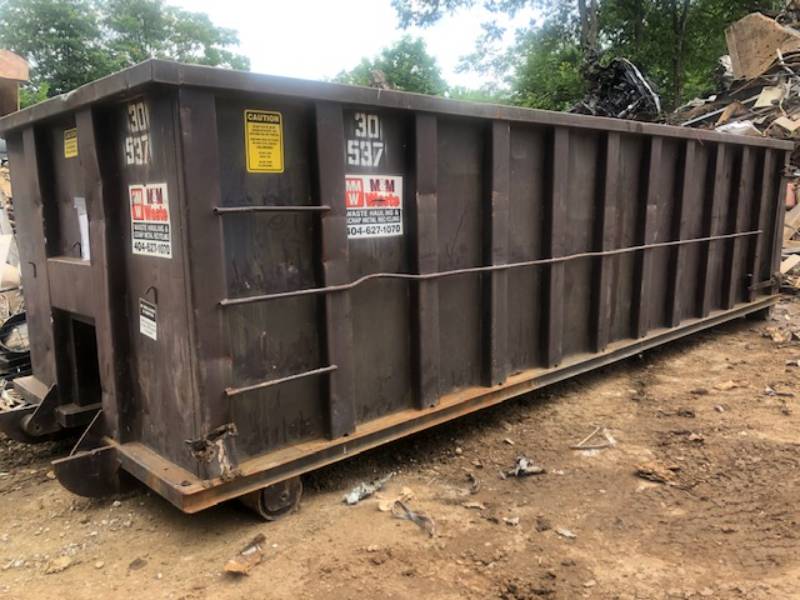 Rent a Dumpster for Foreclosure Cleanups
A foreclosed home is usually left in a state of disarray, leaving behind a range of trash that is overwhelming when it comes to cleanup. Luckily, M&M Waste offers an efficient solution for waste, junk, and debris removal. As the leading dumpster company, we can help you enhance cleanup on a home that's foreclosed. Our dumpster rental service involves coming out to your site, loading up all the waste, and hauling it off your property to a recycling plant, landfill, or donation center.
When dealing with foreclosure cleanup, it's advisable to work with a dumpster company to help you access the right dumpster for your needs. We understand the challenge of cleaning up after a foreclosure, and that's why we recommend having a dumpster on site to put all the unusable furniture and trash. M&M Waste has a team of experts who can help you rent the perfect unit and enhance the cleanup project. Here are some of the tips to have in mind if you consider a dumpster company's services.
Choose an Appropriate Size
The size of the dumpster determines the total cost of service and the effectiveness of the dumpster rental during cleanup. Choosing a bigger dumpster than you need can cost you more, which is not ideal or efficient. When you consult our team at M&M Waste, you are guaranteed the right dumpster for your cleanup needs.
Before acquiring a dumpster, you should make a comprehensive list of things intended to be thrown out, giving you an idea of how big your dumpster should be. If you still have no idea what dumpster size to use, our expert can recommend several viable options based on the size of your project. You don't have to pay more than you have to when it comes to dumpster rental, and we can help you make the right choice.
Organize Junk Beforehand
Before acquiring a dumpster rental, organizing all your junk is important. Most people mistake throwing things randomly without any consideration, which results in extra charges. Whether you want to donate some or recycle, M&M Waste can help you reduce the rental rate by providing quality units for all the waste. Our experts will take you through a detailed guide on things that should be thrown in a dumpster and those that shouldn't. Once you know what can and can't be disposed of, you can organize junk beforehand.
Double-Check the Rental Agreement
It's important to go through the rental agreement before proceeding with the dumpster rental service. After you have all the information about the process, you can make the most of the dumpster unit. This is a vital step that also saves you from any surprises along the way, like extra charges. With years of providing top-notch dumpster services, we can ensure you enhance your cleanup with our quality units.
These are the three most critical factors to consider when renting a dumpster for foreclosure cleanup. Contact us today for more information, and enjoy unmatched dumpster rental service at competitive market prices.