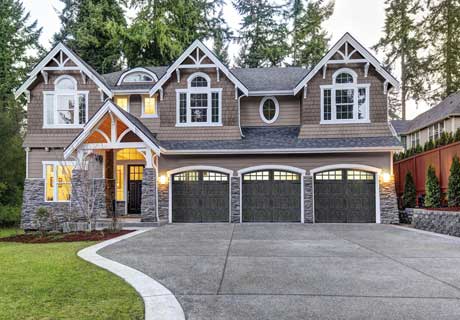 Organizing Tips for Your Home
You dont have to wait until Spring to do some cleaning and decluttering. In fact, we recommend that you get in the habit of tidying up so that you are not overwhelmed with so much work at one time. In this article, we will go over some tips to jump start your organizing efforts. If you expect to have a lot of waste to throw out, then call M&M Waste to speak with a friendly representative and see how we can help you transport the leftovers quickly and safely. Without further delay, lets get started on cleaning up your home!
Make A Plan
Before you get to work, lets get everything down on paper. Start by setting aside a day or time on your calendar. Go around your rooms and jot down some of the things that will be done. When you have everything down on paper, it will be easier to break the work into achievable goals. This will also help you commit to the project. Remember to eliminate distractions by finding a babysitter for the kids, for example.
Get Rid of The Bulky Supplies First
You are decluttering for a reason, right? Clutter can tire the eyes and limit your movement. That is why we recommend making some workspace by removing bulky items first. It is best to start with the garage or rooms closest to the exits. Once the big items are out of the way, you can sit down and get started on the nitty-gritty.
Group Similar Items Together
The goal is to organize. Dont just create a new mess while trying to clean up the old mess. Group similar items together so that you know where everything is. This is going to be crucial when it comes time to restore necessary items back in place. For example, create a space for cleaning items, outdated items, broken items, recyclables, donations, and so on.
Invest in Organization Solutions
You are probably going to throw away, recycle, or donate a lot of the junk you take out, but a lot of the stuff is going to stay. As you are grouping your stuff and putting them away, take note of how they are being stored. For instance, do you have more shoes than cubby space? Are there more clothes than hangers? This can help you get rid of things you might decide to keep. It can also help you figure out what to buy in order to appropriately store them later.
Shelves, plastic bins, baskets, cubbies, and drawer dividers are some items that are an organizers best friends. Going out to shop for some of these can give you some rest from the heavy work while still getting work done.
Rent A Dumpster
If you expect to have a lot of things to throw away, then consider renting a dumpster. This will save time. The professionals at M&M Waste rent dumpsters and even deliver and pick up dumpsters to and from your location. Call M&M Waste to get some information on our available dumpster rental sizes.