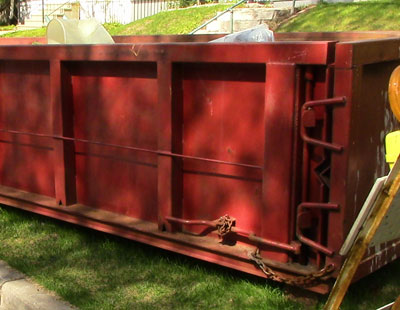 Most Asked Questions About Commercial Dumpster Sizes
When faced with many choices, selecting the ideal commercial dumpster can seem daunting. To ease this process, M&M Waste has compiled a list of frequently asked questions (FAQs) regarding different sizes of dumpsters to make informed dumpster rental decisions easier for your business.
Why is selecting the appropriate dumpster size important for my commercial requirements?
Selecting an ideal dumpster size can be like finding your ideal partner regarding waste disposal needs. Too big could mean paying for unused space, while too little could cause overflow and incur unexpected costs or fines; we need a balance that balances efficiency with caring for community needs while abiding by rules - let's find it together for harmonious waste management solutions!
What are the common commercial dumpster sizes available?
Dumpster sizes usually depend on which rental company is providing it; however, standard sizes include:
2-Yard Dumpsters: Ideal for small businesses, office buildings, and properties with limited space.
4-Yard Dumpsters: Ideal for medium-sized offices or retail spaces.
6-Yard Dumpsters: 6-Yard dumpsters are often utilized by larger office buildings, hotels, and industrial sites.
8-Yard Dumpsters: 8-Yard dumpsters are the largest commercial dumpsters, often utilized by large facilities and shopping malls.
How can I determine what dumpster size will best meet the needs of my business?
Estimating how much waste your business produces is the first step toward effective waste disposal. You should consider factors like the nature of business operations, the daily volume of trash generated, and type (general, recyclable, or hazardous waste). Once you have an estimate, consult a dumpster rental provider who will guide you toward finding one suitable to meet your waste removal requirements.
Can I switch dumpster sizes after renting one?
Yes, many dumpster rental services provide flexible solutions. If the size you selected doesn't fulfill your needs, upgrades and downgrades might be available; just be wary that switching sizes might incur additional fees or require new rental agreements with different terms & conditions - to ensure an effortless transition experience, speak to your provider beforehand to plan the most seamless path.
What will happen if I overfill my commercial dumpster?
Overfilling a dumpster should be avoided for multiple reasons. An overflowing bin can become a safety hazard and lead to accidents; Additionally, many local regulations prohibit overfilled dumpsters due to litter or blockage issues. additionally, if overfilling occurs, the dumpster company might charge extra fees; it's always wise to know your fill line to adhere to and avoid costly fees!
How frequently should my commercial dumpster be emptied?
The frequency will depend on your waste generation rate; some businesses require weekly pickups, while others opt for bi-weekly or monthly services. When renting a dumpster, discuss your waste management requirements with the rental company so they can suggest an ideal pickup schedule based on the size and volume of waste produced.
What is the pricing mechanism of commercial dumpster rentals?
Price can depend on several variables; here are just a few to keep an eye out for when setting prices:
Size: Larger dumpsters typically cost more than their smaller counterparts.
Rental Duration: Longer-term rentals could offer discounted rates over shorter-term ones.
Frequency of Pick-Ups: As pickup frequency increases, so will its associated costs.
Location: Location can affect pricing for dumpster rentals or disposal facilities.
Special Waste Types May Attract Additional Charges: Additional costs might arise for handling certain hazardous materials as waste.
M&M Waste
At M&M Waste, our specialty is tailoring dumpster rental solutions specifically to your requirements, meeting them on schedule, and efficiently managing waste. Our team of experts strives to offer excellent service, taking you step by step through the rental process while finding you exactly the size and type of dumpster to meet your project's specifications.