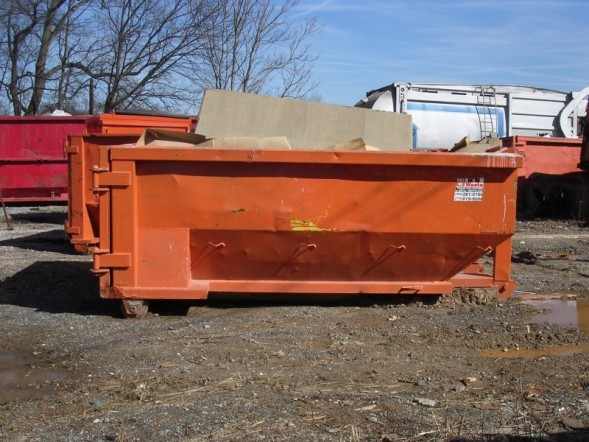 Is 10 Yard Dumpster Enough for Me?
If you are in doubt about the right size of dumpster for your needs, it will make sense if you go for a larger dumpster. The cubic yard is the standard measurement for dumpster sizes, and it can become quite confusing when you are not sure of the size of the waste materials you want to evacuate. When planning to hire a dumpster please contact the professionals at M & M Waste.
How big is10 the yard dumpster?
You should know how big a yard is just before comparing the 10-yard dumpster with the 20 and 30-yard dumpster. A yard is equivalent to 3 feet, and a square yard will be equivalent to a three-foot square right on the floor. Experts have found out that roughly 10 ovens can fit into a 10 -yard dumpster, though this might be slightly inaccurate it will help you have an estimate when you plan to hire a dumpster.
Keep in mind that not every junk item will fit into a cubic shape, hence there are some guessing games. To be sure about the size of dumpster you will need, please contact us at M&M Waste.
Make sure you choose the right dumpster size
Your aim is to rent a dumpster that will fit all your junks at once. Make sure you don't rent a dumpster that will leave lots of unused space and keep in mind that most dumpster rental service providers wouldn't allow you to overfill a dumpster. From experience, a 10-yard dumpster can be a little too small for most residential clean outs, and for average renovations. On the other hand, a 20 or 30-yard dumpster may be a little too much for residential cleanouts.
A 20-yard dumpster is found to be equivalent to 10 pickups and you may have much fewer items in your basement to fill a 20-yard dumpster. 30-yard dumpsters are mostly recommended for construction site cleanout. For most residential cleanouts a 12-yard dumpster may be the ideal option. If possible, you may want to share a 20-yard dumpster with another homeowner who wants to evacuate certain waste, and you can share the cost of the rental.
M & M Waste offers a convenient pricing structure and a rental package that suits every need
You don't have to bother about whether a 10-yard dumpster will be enough or not, we will inspect your waste and recommend the right size of dumpster that will save you money in the long run. Most dumpster rental company will charge you for the space of a dumpster hired, hence you only pay for the space used, even if you don't hire a 10-yard but a 20-yard dumpster.
You need to be aware of penalties and extra fees, especially when a dumpster must return to pack remaining junks from your home or construction site. If you are unsure about what size of dumpster you need, please give us a call, to avoid paying extra for the breach of the rental agreement. Give us a call today and we will be right there to help you.