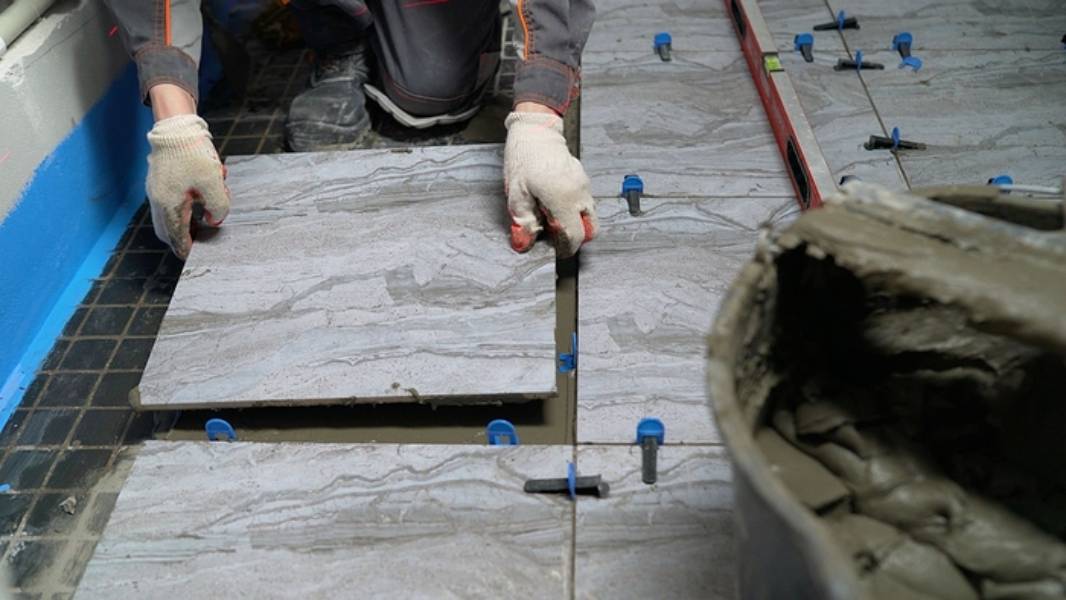 How To Tile Your Bathroom
Are you looking to finally give your bathroom the facelift it's been needing? If so, it's time to call M&M Waste to schedule a dumpster drop-off so you can finally get rid of those old tiles and replace them with new ones. Bathroom renovations are some of the hardest to do since removing and disposing of tiles and other bathroom materials aren't the easiest. The waste is oftentimes very heavy and very heavy, and if you have a water leak at some point, there can be mold or mildew on some of your materials. Lucky for you, M&M Waste makes it easy to dispose of your waste by offering dumpster rentals.
While M&M Waste is a dumpster company, we have some tips for tiling your bathroom. We've been involved in our fair share of bathroom renovations, so whether you're looking to rent a dumpster from us, or you want some tips for how to tile your bathroom, we have just what you need! Here are our tips for tiling your bathroom:
When your plan to lay tile in your bathroom, you are going to need the following tools:
Wet saw
Tile mortar
Notch trowel
Tile membrane
Spacers
Level
Rubber grout flat
Safety goggles
Gloves
Before you can lay any tile, you need to prep your floor and determine how many tiles you need. Once you have that figured out, you need to use your notch towel to spread tile mortar over your bathroom floor. Then you can install your tile membrane until it's completely covered, make reference lines, lay down your tile starting with the perimeter, clean your tiles, and get to grouting. Once you have your floor laid out and grouted, you can apply the seal and let it sit for at least 24 hours.
Tiling your bathroom wall
First, start by determining where you are going to start and stop your tile and determine how much you need. You'll need to measure your tiles and use your level to measure the top line of the wall and mark that as your stopping point. Determine how many rows and patterns you want your tile to look like, and follow the same steps as you would for laying floor tiles.
Again, you'll want to determine what you want your backsplash to look like, mark your starting and stopping points, and then spread your tile mortar. Start adding tile to your wall, and let it sit for 12 hours. Once you remove the tile spaces, you can grout between your tiles, let it sit for 24 hours, and then finish it with a seal.
What To Do With Your Bathroom Tile Waste
Are you completing a bathroom renovation and you don't know how to dispose of the demolition waste? Do you have a lot of tile or bathroom building materials that you don't know how to throw out? M&M Waste has just the solution for you! We have a wide variety of dumpster rentals that fit any project size. If you're looking to rent a dumpster for your bathroom renovation project, call the area's go-to dumpster company – M&M Waste!