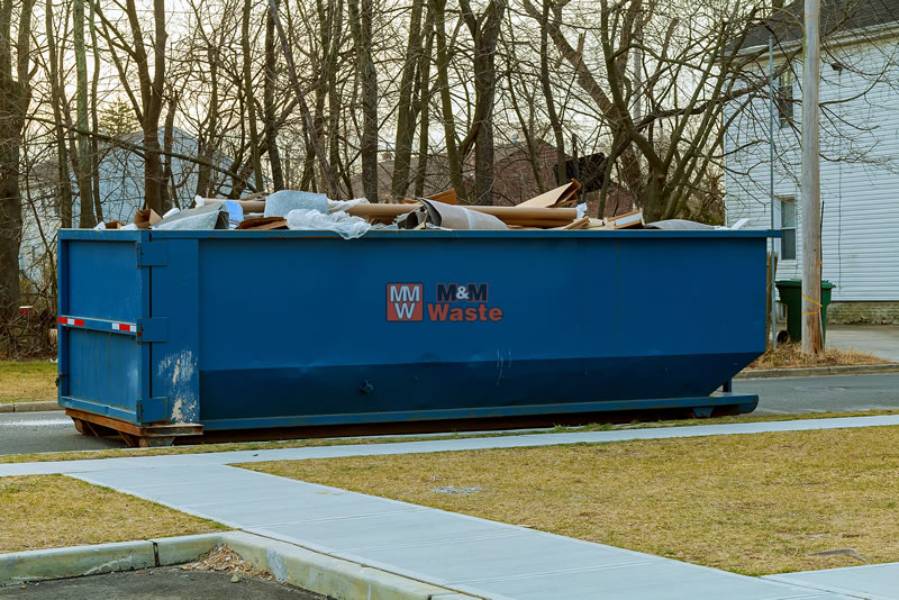 How Can New Homeowners Use Dumpster Rental Service?
There are many benefits to renting a residential dumpster. You can rent a roll-off from one of the many reputable companies that offer these services and remove items you no longer want or need around your home. When you move into your newly purchased home, there is a lot of work. It is not just unpacking and furniture assembly. You will have yard debris, old furniture to be removed, kitchen appliances are thrown away, and other items that need to be recycled or thrown out. If you want the job done properly, rent a dumpster from M&M Waste to eliminate trash that can't be recycled.
Dumpster Rentals Reduce Stress During a Move
Moving is stressful. There are so many details to remember, and it can be hard to keep track of everything. It's even more difficult if you're moving into a new home or apartment. You need to get rid of all your old things and move in all new things. You're probably also unpacking boxes you never unpacked from your last move. Dumpster rentals can help make this process easier for you.
Get Rid of Construction Debris When You Are Preparing Your Old Home For Sale
If you are selling your home, a lot of work is involved in getting it ready for sale. Remodeling projects often leave behind piles of construction debris that need to be removed before photos can be taken and potential buyers can tour the house. Renting a dumpster from M&M Waste will allow you to get rid of all that debris quickly so that your house looks its best when potential buyers visit it.
Get Rid of Items You No Longer Want or Need
When you move into a new home, you might have a lot of stuff to get rid of. You may have a garage or attic full of items you no longer need or want. Or you're moving from another home and don't want to take everything with you.
In either case, renting a dumpster is an easy way to get rid of all those items in one convenient location. You can fill up the dumpster with whatever junk you don't need anymore and then get on with unpacking and organizing your new home.
Renting a Dumpster In Your New Home Helps During Unpacking
If you're renovating or remodeling your current home, there will likely be plenty of waste materials that need removal before construction begins. Renting a dumpster will allow you to throw out old appliances, broken furniture, and everyday household items that take up space around the house until they can be recycled or donated properly.
M&M Waste
A residential dumpster rental can be an invaluable addition to your move. Having a dumpster in your driveway helps you to have extra breathing room during your move. If you are tackling a major cleaning or remodeling project, having a place to put everything you collect can make your project much easier and the work much less stressful.
Ultimately, a residential dumpster rental can be a great asset and resource, providing you with more freedom and flexibility during your move. If you have some more time before your move, that's awesome!