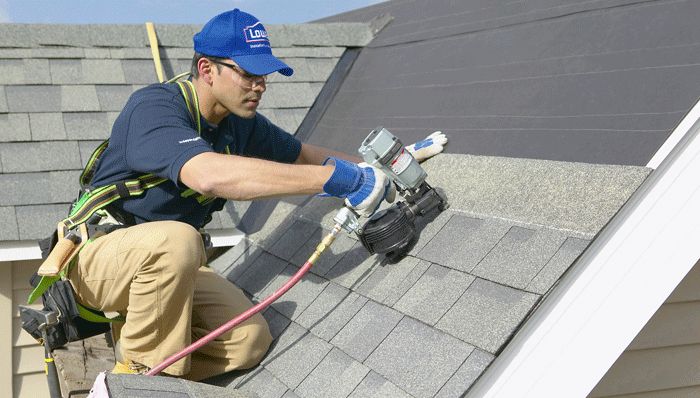 4 Reasons You Should Rent a Roll-Off Dumpster for your Roof Repair
Its finally time for the new roof the project we all dread doing as homeowners. Roof repairs are some of the most tedious and hardest, but most necessary repairs your home may need throughout its lifetime. Having a roof in good condition does more than just keep a roof over your head, it can keep animals from coming in and warm or cold air from getting out. When it comes to repairing your roof, youre going to need something to put your garbage and waste in. M&M Waste is your simple solution! We offer a wide variety of roll-off dumpster sizes that you can use for your roof repair job.
4 reasons you should rent a roll-off dumpster for your roof repair
1. Cost
When it comes to weighing out your options for your roof repair trash removal, renting a roll-off dumpster is always going to be cheaper than using a junk removal service. When you go the junk removal route, they charge you per truckload. If you rent a dumpster, you only have to pay to rent one item on a per-day or weekly basis. It always turns out to be much cheaper to rent one of M&M Wastes dumpsters!
2. Timeline
If youre doing your roof repair yourself, you may not finish on your target deadline. Life gets in the way all the time and something may come up that will push your project back a week. Renting one of our roll-off dumpsters allows you to rent it for however long you need it, and just have us come pick it up whenever youre done. Whether you need it for a week, or 2 months, you can rent one of our dumpsters for your needed timeline.
3. Customization
The size of your roof is equal to the size of your house, and since each house is a different square footage, which means the size of your roof isnt the same as your neighbors (typically). When youre doing roof repair, M&M Waste always recommends a large-size roll-off dumpster to ensure everything fits. The most common size people rent for their roof repair is a 40-yard roll-off dumpster. This size is great because itll fit all your old shingles, whatever garbage you have from the project, and then some. Its always better to have a dumpster thats too big than too small!
4. Control
If youre doing a roof repair job, you may end up wanting to reuse some material on another job youre doing but you dont have the time to go through everything right away. When you hire a junk removal service, whatever you put into the dumpster stays there forever. By renting an M&M Waste roll-off dumpster, you can rent it for as long as you need, so you can go through everything in it before someone comes to take it away. Putting you in control of what gets thrown out and what doesnt!
When it comes to your roof repair job, you dont want to ever have to worry about where your garbage will go and how long youll have your dumpster for. M&M Waste is a simple solution for dumpster rental that puts you in control of your waste removal for your roof repair!