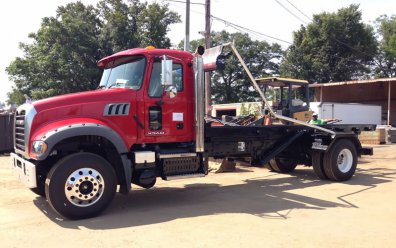 Dumpster Rental
Homeowners, property managers, property owners, and contractors who are preparing for construction or cleaning projects should consider what they will do about the resulting waste. Tossing all of that junk on the curbside or making trips to the landfill can be futile or costly. A dumpster rental in Atlanta is a great option for those who want to save valuable space, time, and labor. M&M Waste is proud to offer roll-off dumpsters of varying sizes. If you are ready to rent a dumpster, then call M&M Waste to get in touch with a live representative. We can arrange a same-day delivery, next-day delivery, or flexible appointment that best fits your schedule. Our friendly staff are ready to take your call now.
Spring Cleaning
Spring is a great time to clean up and refresh. This usually involves getting rid of a lot of junk that has piled up in your basement, attic, garage, and rooms. Making rounds to the local dump can be time consuming and cost tons of fuel. A dumpster rental is simple. M&M Waste can have one of many dumpsters delivered to your location. Just toss that extra waste in the dumpster and give us a call when you are ready for us to pick up the dumpster rental. Our 10-yard dumpster rental can hold up to two tons of waste, ideal for spring cleaning.
Yard Work
Has your yard turned into a jungle? A beautiful and organized yard can add significant value to your property. If you are getting started on some yard work including tree trimming or tree removals, then rent a dumpster to dump all of the residue. Renting dumpsters can save valuable workspace. Toss those tree limbs, branches, leaves, grass clippings, and other deposit into the dumpster and free up space in the yard so that you can focus on getting work done. Our 15-yard dumpster rental is ideal for small projects such as yard work.
Dumpster Services
Renovations and Home Projects
Changing the bathroom flooring or the kitchen cabinets can be great ways to make your home feel like a new one. Replacing your business equipment, tables, and seats can change the whole atmosphere of your business. These projects result in a lot of waste, though. Granted some of this can be recycled, a lot of it will have to be thrown away. A dumpster rental is a lot more feasible than transporting all of that junk to the local landfill or even area dumpsters. Plus, why scratch up your pickup when you can have a dumpster rental dropped off to your location and picked up once your work is done.
We Are Always Ready to Help
If you have been searching the web for "dumpster rental near me," then you are at the right place. M&M Waste offers dumpster rentals with same-day or next-day delivery. Call us any time to get in touch with a live representative and request an urgent delivery or schedule a flexible appointment.