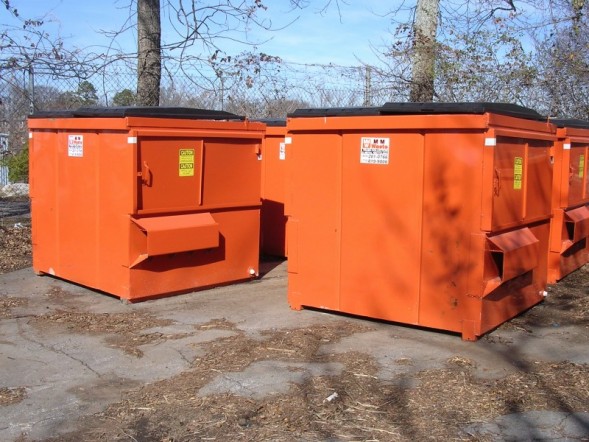 Budget-Friendly Dumpster Services Rental in Norcross
Looking to rent a dumpster in Norcross?
If you're looking for a dumpster rental in Norcross, look no further - M&M Waste is the dumpster rental for you! With over 30 years of experience, we have built a name for ourselves. We are proud of the services we offer and how we treat our customers. Our #1 priority in our business is our customers we are always willing to work with you so we can provide you with our services and make sure they fit your specific needs.
We have many dumpster containers in all different sizes that you can rent for whatever your needs may be! Whether you're looking to demolish your bathroom, or you're finally cleaning out your cluttered basement, we can have a dumpster rental for you in no time!
What do we offer?
Here at M&M Waste, we have a dumpster rental for all projects, needs, and prices. Whether you need residential dumpsters to clean out your home, commercial dumpsters to use while your fix up a home, or construction dumpsters to rent long-term while you build a new development.
Our residential dumpsters are great for your spring or winter cleaning project coming in a variety of sizes to fit your project, we can deliver your dumpster when you need it, and get it off your hands promptly! Choose from our different sizes and we will get it to you!
Our commercial dumpsters tend to be much larger and can hold much more. This is a great option if you are planning on buying some flip properties where a lot of demolition will be taking place. Our commercial dumpsters can handle anything you need to create a beautiful flip home!
When it comes to construction dumpsters, people oftentimes need to rent for months at a time that's no problem for M&M Waste! You can rent a dumpster in Norcross for as long as you need it! Our construction dumpsters come in a variety of sizes so you can get exactly what you need!
Norcross Dumpster Rental
Why choose us?
If you're looking for a fast and reliable Norcross dumpster rental, M&M Waste has you covered! We know how long it can take you to find a good recommendation on dumpster rentals in Norcross you spend hours searching dumpster rentals near me, or Norcross dumpster rentals. Finding the right dumpster rental for you isn't always easy, but with M&M Waste, it is easy!
We make renting a dumpster easy pick a time of day and let us know your location and your dumpster rental will be dropped off. Once you're done, give us a call and we will be on our way to pick up your dumpster! We know that our customers don't want a huge dumpster just sitting in their driveway, that's why we pride ourselves on our timely delivery and pick-up!
M&M Waste is here to help your home renovations and cleaning sprees go smoothly and easily we always want to help our customers in any way we can. Give us a call today to set up your dumpster rental!