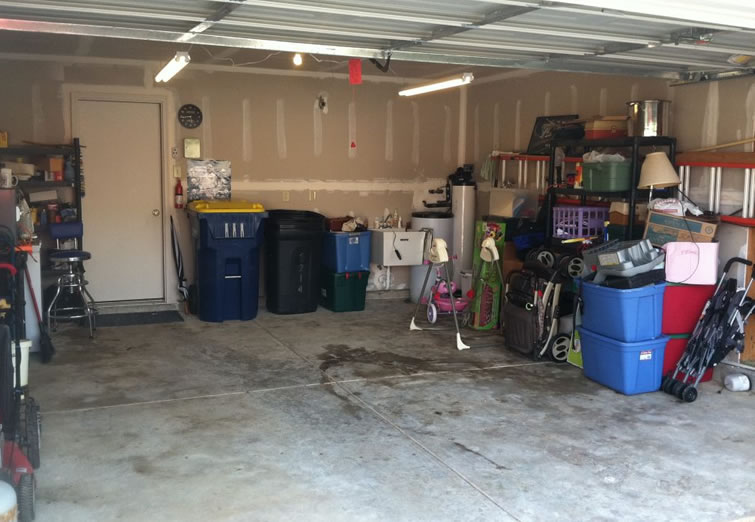 Dumpster Rental for a Garage Clean Out
For many homeowners, a garage is more of an extra room for storage rather than a place to park the car. As such, garages can be filled with tons of things that cause clutter. With spring coming around, you might be ready to wake from your hibernation and do some spring cleaning. But what are you going to do with all of that junk? You may be able to sell some and donate some, but what about the stuff to throw out? Why not consider a dumpster rental in Atlanta GA from M&M Waste? Our roll-off dumpsters come in a variety of sizes at affordable rates. Call M&M Waste to get started on renting yours today.
What Is A Roll-Off Dumpster?
Many people do not know what a roll-off dumpster is let alone know when to rent one. They look a lot like a regular dumpster but there are solid differences between the two.
While standard dumpsters are used for general waste, roll-off dumpsters are intended to handle leftover waste from construction, small projects, home cleanouts, and similar projects. They can even be used to store recyclables. Also, roll-off dumpsters have open tops and are usually rectangle in shape, allowing for more storage than a standard dumpster. Finally, instead of being emptied by a garbage truck, roll-off dumpsters have wheels that allow the dumpster to be transported by specifically designed trucks.
What Size to Rent?
So, what size dumpster should you rent? Make sure to get the exact size so that you do not waste money. Going too small can be costly as you will be required to have it carried off multiple times while going too large will cost more upfront.
We can tell you that we have roll-off dumpsters ranging from twelve cubic yards of space to forty cubic yards, but that does not mean much to most people. To help you visualize how much space each offers, consider that an average pickup truck has about three cubic yards of space.
Generally, our small dumpster will be enough for a garage cleanup. This dumpster can hold up to three tons of debris. If you feel you need more space, then consider our medium sized dumpster that can hold twenty cubic yards of space and four tons of debris.
Whats Included?
When you call M&M Waste for a dumpster rental, you can consult with a professional who will guide you through our process. You will not be getting only a dumpster rental. We also offer 24-hour customer service and drop off and pickup service. Plus, we have a large fleet of dumpsters meaning we can provide same or next day delivery. So, call M&M Waste whenever you need and we will work to accommodate your schedule. Dont hesitate. Call now to get started. We are happy to help.
Call M&M Waste Now
If you are ready to clean out your garage, then call M&M Waste now to get your roll-off dumpster delivered. Once you are done, we will come to your location and pick it up. Its as easy as that!