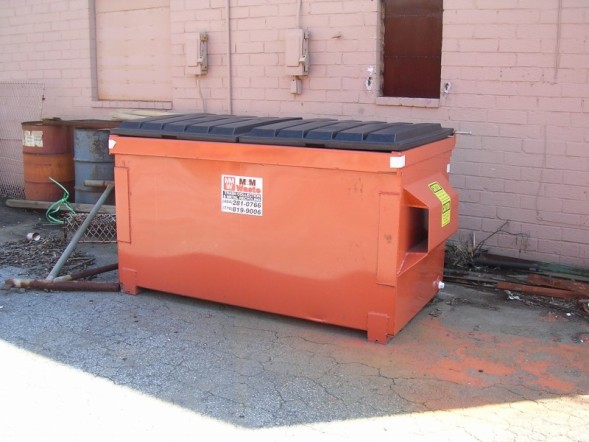 Do Mini Dumpsters Hold the Same Amount as Larger Dumpsters?
You might have been wondering if mini dumpsters hold the same amount as the larger dumpsters. The answer is Yes! The space-saving design of the mini dumpster is desirable because it reduces carbon footprint, but the capacity remains the same. The mini dumpster will take much less space in the work area and still hold as much waste as the larger dumpster. It pays to rent a mini dumpster before you begin that household renovation or construction project, please contact M&M Waste.
What are the Benefits of Hiring Mini Dumpsters?
Mini dumpsters are designed to save you the costs of evacuating wastes from your project site to the recycling facilities. By utilizing the mini dumpsters, you wouldn't pay as much as you would for the larger options. Most waste evacuation agencies offer larger dumpsters only, these are very bulky and will require more space from your working area. When you rent large dumpsters, it means you are paying for more container volume than you necessarily needed.
Stop paying for container spaces you don't actually need, most home renovations and cleanouts do not require excess container sizes, and the mini dumpster should be enough to evacuate the junk generated. If you are unsure of what size of dumpster container to choose, please contact us at M&M Waste and we will be more than glad to assist you to make the right choice.
Mini dumpsters are more environmental-friendly in every way. In addition to being able to occupy less workspace, these mini dumpsters can easily maneuver through smaller spaces so that they will be positioned where it will be easy to evacuate your junk. To make your job a lot easier, M&M Waste will drop the mini dumpster in a position that is most convenient for you to load the junks and get them evacuated.
Get Easy and Convenient Dumpster Rental Service from M&M Waste
The process of renting a mini dumpster from M&M Waste is effortless and straightforward. The earlier you rent a dumpster, the better it is and the more you will save on the long run. We do advise that you rent a dumpster that will evacuate all junks at once, so as to avoid the costs of renting a second dumpster. If you are unsure about the right size of dumpster container needed, please contact us and our staff will be right there to evaluate the volume of waste and recommend an appropriate container size.
Please be mindful of the type of junk acceptable inside the dumpster container, we will provide sufficient information about this. With M&M Waste you can rent a dumpster container as a once-off, monthly, weekly, and even quarterly, depending on how frequent you need to clear out junk from your home or commercial premise. There are a lot of issues associated with public dumpster rental services that you will not experience when you rent a dumpster with us.
Let us handle your waste evacuation with the utmost professionalism, give us a call today at M&M Waste, and we will be right there to help you.