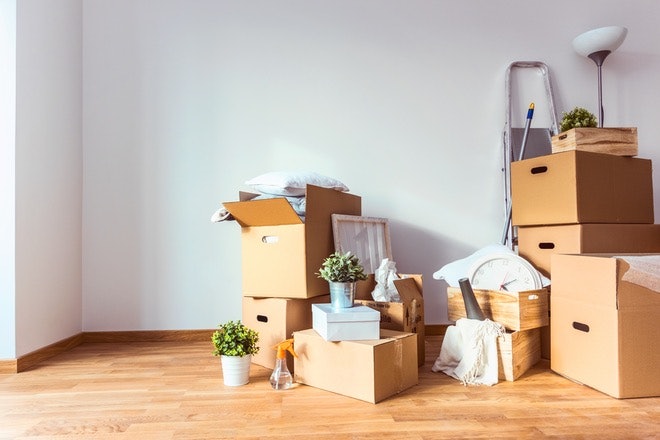 Benefits Of Renting A Dumpster Before Moving Out
Moving can involve numerous tasks that must be accomplished perfectly to succeed, from packing your belongings for storage to handling waste disposal. Dumpster rental options from M&M Waste offer several advantages that will make the transition more manageable for all involved parties in the moving experience.
Efficient Waste Management Solutions
Packing and decluttering before moving can produce an abundance of waste, from old furniture and appliances that no longer function to unwanted items that no longer belong in your life. By renting a dumpster in Hapeville, GA, you have an effective space where all this trash can be easily and conveniently discarded all at once - saving both time and energy while ensuring waste management remains organized and managed effectively.
Simplifying the Moving Process
An on-site dumpster allows for more effective space clearing as you work. Instead of stacking unwanted items in a corner, they can go straight into your dumpster bin for disposal - providing a much smoother packing and organizing experience in an uncluttered setting. A simplified moving process reduces stress while saving valuable time during this hectic period!
Cost-Effective Solution
Renting a dumpster can be more economical than alternative waste removal methods, like going directly to a landfill or hiring removal services for each load of trash you generate. Dumpster rentals usually feature flat-rate pricing, which covers everything from delivery, pickup, and disposal costs - making budgeting simpler during a move!
Increased Safety
Safety should always remain top of mind during the moving process to ensure an accident-free move. Cluttered spaces filled with scattered debris increase the chances of accidents occurring and injuries occurring; having a dumpster as part of this move provides a designated area where potentially hazardous materials such as broken glass, sharp objects, or heavy items can be stored safely, thereby decreasing chances of accidents occurring and providing for a more comfortable moving experience for you, your family members, or coworkers alike.
Standard Dumpster Sizes
Dumpster rental services provide various dumpster sizes to meet the unique requirements of their clients, whether that involves decluttering an apartment or clearing out an office space. By choosing an appropriate dumpster size that matches anticipated waste volumes, a tailored approach prevents paying for more space than you require while efficiently managing waste without overfilling or overcrowding containers.
Stress Reduction
Moving can be exhausting and time-consuming; any opportunities to alleviate that pressure should be welcomed with open arms. Hiring a dumpster lets you focus on other key elements of the move while knowing waste disposal will be handled responsibly - no need for multiple trips to a dump site or scheduling collection services! Renting this container provides peace of mind during this crucial stage and can significantly lessen its strains.
M&M Waste
Our expertise lies in offering hassle-free dumpster rental services tailored to your and your waste needs. No matter if it's for residential or business relocation purposes - with transparent pricing, timely delivery, and responsible waste management, we help you rent a dumpster so you can focus on moving while we take care of waste removal.