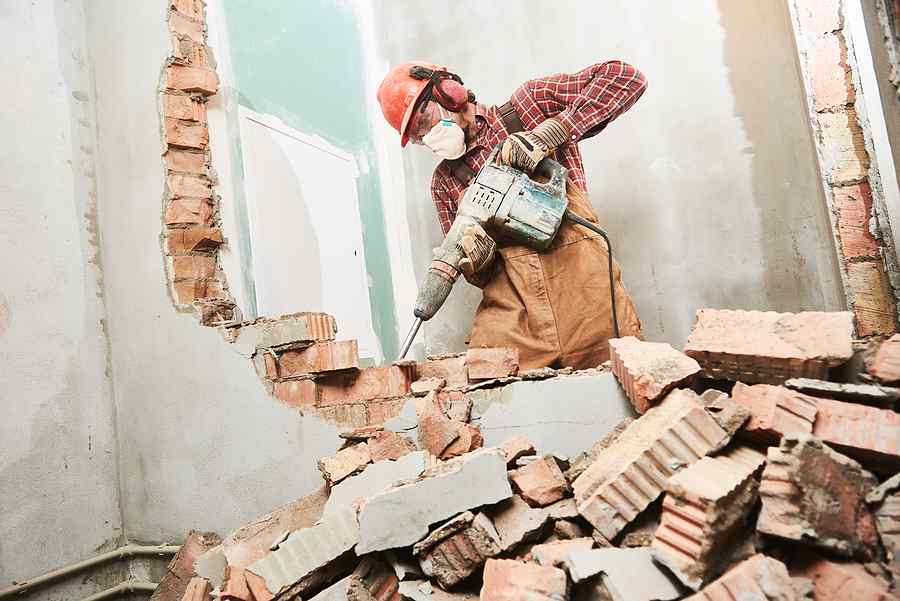 A How-To Guide on Interior Demolition
Whether you're into flipping houses or you just bought your very own house that you want to renovate, it may need more than a fresh coat of paint or new flooring – it may need a total gutting. Lucky for you, M&M Waste is here to help! While we won't help you renovate your home or rental property, we will help you dispose of any of your garbage (trust us, there will be a lot).
Gutting a house is so much more than just tearing down walls and removing the flooring, it can include electrical work, plumbing work, garbage removal, and so much more. If you're looking to gut a house and renovate it by yourself of a team of DIY junkies, there are certain steps you need to take to get the job done properly. Here are those 5 steps…
5 Steps to Gut a House Yourself
1. Plan it out
Before breaking out the big guns, you want to properly plan out your renovation, especially if you've never done it before. Demolition is the messiest and most dangerous part of gutting a house, so make sure you always have the proper tools, safety gear, and equipment. Start by mapping out what you want the layout of the home to look like, then go around and inspect the entire house – what walls are load-bearing, where is the plumbing, where is the electrical? Have a plan for everything so anytime something comes up, you have an answer.
2. Prep rooms
It's extremely important to prep each room for demolition. Whether this is removing any furniture, removing any lighting, covering the floors, or covering furniture with plastic. Whatever needs to be done in a room, make sure it's done before you start knocking walls down or pulling up carpet.
3. Remove walls
Now that you have all the planning and prep work done, it's time to get to knocking down walls! You should already know which walls are load-bearing, but if not, make sure to determine this before knocking any walls down. If a wall is holding up your home, it's always the right solution to call in help.
4. Install essentials
You have all the walls down that you wanted, now it's time to rebuild. Here's what you need to do next:
Check your electricity and plumbing and see what needs to be updated
Install lighting fixtures or re-wire old ones
Patch up any holes or dents in walls
Install cabinets/appliances
Install new flooring
Paint your walls
5. Cleanup
At this part in your renovating project, you most likely have a lot of garbage. And who do you call for dumpster rentals? M&M Waste! When you are looking to rent a dumpster for your next renovation project, we can get you any size dumpster you need. We want to make your cleanup process as easy as you planned it to be. With our large variety of options, cleanup will be a breeze.
If you're looking to start a new demolition project and need to rent a dumpster, call M&M Waste for all your dumpster rental needs! No matter what size dumpster rental you are looking for, we have just the one for you! Looking to rent a dumpster to remove all the garbage from your recent demolition project? Call our office today for more information!