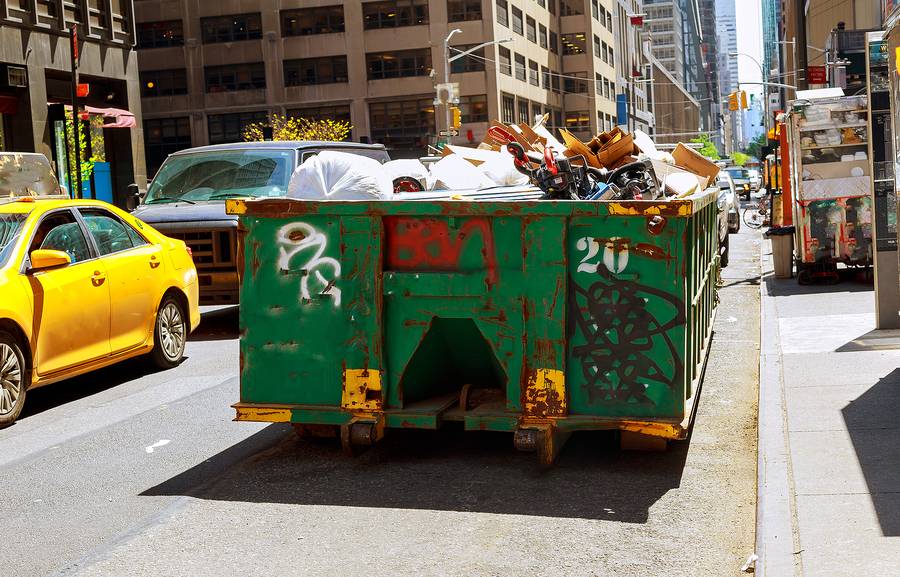 3 Ways to Get Rid of a Large Amount of Junk
As our lives become more hectic and chaotic, it can become easy to amass enormous clutter at home. From old furniture and broken appliances to clutter and extra baggage accumulating over time - getting rid of this junk may feel impossible. Yet, there are numerous effective strategies you can employ to regain control and lower stress levels in an easy and stress-free way. One of the easiest and best methods is to rent a dumpster from M&M Waste.
Hire a Junk Removal Service
Hiring a junk removal service is one of the easiest and simplest ways to eliminate large amounts of clutter. These companies specialize in disposing of unwanted items from homes, offices, and other locations quickly and efficiently using large trucks equipped with professional staff who know exactly where you should take them.
Before hiring a junk removal service, it's essential that you research a reputable provider with proven success and good reviews. Also, keep cost in mind, as prices can differ based on how much junk needs to be cleared away.
Once you hire a junk removal service, the process should be straightforward. A team will come directly to your home or business and assess how much junk there is before providing an accurate quote and accepting to load all that rubbish onto their truck and dispose of it for you.
Donate Your Junk
Another effective and straightforward method for ridding yourself of clutter is donating to a charity or non-profit organization. Many such groups accept furniture, appliances, clothing, and other donations - not only will this quickly get rid of unwanted items and help those less fortunate than yourself!
Before donating unwanted items to organizations, they must accept what type of items they possess. Some organizations have strict criteria regarding donations of certain kinds - for instance, accepting only furniture in good condition as donations - while it is also vital that any such objects remain clean and functional before handing them over for donation.
Donating junk can also be an excellent way of giving back to the community. Many non-profits rely on donations of goods as funding sources to run programs and services. You are helping make an impactful statement about who cares in your neighborhood by giving your unwanted stuff away!
Dumpster Rental
Renting a dumpster can be an efficient and economical solution to getting rid of large volumes of junk, providing a quick and straightforward method for disposing of bulky items or taking on major renovation or cleanup projects. When renting one, it is important to remember some key points:
Dumpsters come in sizes that span 10-40 cubic yards. Deciding which dumpster size best meets your needs depends on how much junk there is to dispose of and the nature of your project - for smaller tasks like garage cleanout, a 10-15 cubic yard dumpster may suffice. At the same time, larger initiatives, like home renovation and commercial cleanup, may call for 30 or 40-cubic yard dumpsters instead.
When renting a dumpster, you must work with a reputable company with extensive industry experience. Look for competitive pricing, flexible rental terms, and excellent customer service from an organization you know well - through reading online reviews or asking friends and family members for recommendations on suitable firms.
Before renting a dumpster in Union City, GA, be sure to understand its rental terms and fees. Most companies charge both an initial rental fee plus delivery/pickup/disposal costs; some also may impose penalties if exceeding weight restrictions or rental periods - be sure to read over any rental agreements carefully with questions before signing them!
Before your dumpster arrives, be sure to prepare its designated spot properly. It should be free from obstacles like cars and trees and accessible for the delivery truck. Furthermore, it should not obstruct sidewalks or public areas.
When loading the dumpster, be sure to do it safely and efficiently. Start by placing larger items near the bottom, while smaller ones fill in any spaces between. Overfilling can make removal difficult later on during the rental term if too many things have piled up inside it; do your best to avoid overloading or stacking too high of items on top!
M&M Waste
M&M Waste recognizes that the challenge of getting rid of large volumes of junk can be overwhelming. We provide reliable yet affordable dumpster rental services for managing waste removal needs. Whether it's clearing out your home, renovating an office space, or managing construction site debris removal - M&M Waste has dumpster rentals suitable to any scenario imaginable!
At M&M Waste, our waste removal experts are committed to providing exceptional customer service and support. Together, we identify the ideal size dumpster for your project before delivering it directly with flexible rental terms that accommodate every schedule and budget. When your rental period concludes, we collect it again before disposing of it responsibly in an environmentally responsible way - all part of M&M Waste's commitment to making renting dumpsters simple and stress-free!