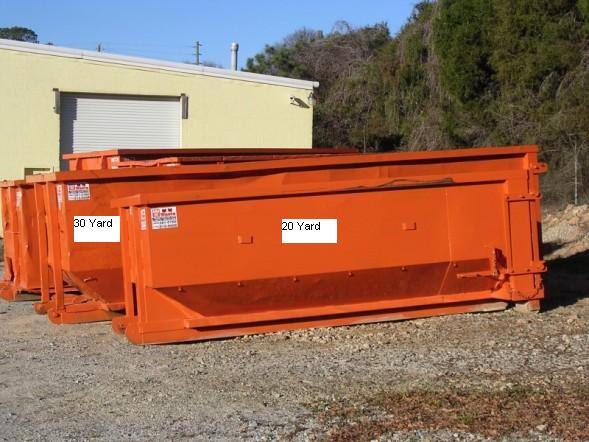 20 Yard Dumpster Rental in Atlanta
A 20 yard dumpster rental in Atlanta is ideal for anyone looking for a good sized roll off dumpster, but can`t have too much space at their worksite. From an industry perspective, these are not considered small dumpsters and are generally regarded as "medium" sized. Renting one of our 20 yard dumpsters is the perfect dumpster for handling the debris of shed renovation, or a large home remodeling project.
Approx. Size:20 x 8 x 4
Roll Off Dumpster Containers are robust, clean, convenient and ready to work. Rent them for roofing, landscape cleanup, remodeling, concrete replacement, storm damage clean up, heavy duty waste pick up around the house or on the job site.
These Items Not Accepted:
Appliances, Tires, Batteries
Small Propane Tanks Call for more Info.
**SPECIAL NOTE FOR HANDLING HOUSEHOLD TRASH**
Mattresses, Furniture, Clothing, and the Like
Concrete, cement, trees, and tree debris will be charged per load
Charge accounts are available for customers with approved credit. Delivery Fees may Apply.
The customer is responsible for any and all damage to containers on site.
Debris is not to be loaded over the top or sides of the container.
M&M Waste is not responsible for damage to driveways, grass, shrubs, water lines, etc.
There is a $35.00 service charge on returned checks.
Paint cans, hazardous waste, and flammable materials, sealed drums or any liquid that is not identified cannot be placed in a dumpster.
Thank you for your Business! Roll Off Dumpster Rental for Atlanta. Open Top Containers of all sizes and reasonable pricing.